When your heart tells you something is wrong, whether it's moving forward with a project or buying a car, listen.
My friend Cindy from Cincinnati was here for a few days during a break from her busy art festival schedule. We were sitting in the living room talking about making art when she told my husband and me about a recent piece she was working on.
Like many of his paintings, it was about a woman with explosive hair, under which a pensive face was outlined. She was dressed in an extraordinarily colorful dress, the kind found nowhere else but in Cindy's vibrant imagination.
But there was a problem, says Cindy. "When I sketched it, I made the woman's head too small."
"I didn't want to do it again. I thought it would be okay, that I could make it work."
Ignoring the obvious metaphor – who among us didn't prematurely assign a small mind or a big head to someone – the point was that she had, quite literally, drawn the head too small. It was out of proportion to the rest of the woman's body, and Cindy knew that before she began the painstaking process of adding handmade papers, inks and paints, all of which help make her paintings the richly textured and distinctive works that they are.
Nevertheless, she, like Elizabeth Warren in her speech 2017 in the Senate, persisted. Which was a great idea when Warren did it, but not so much when Cindy did it.
"I should have started over as soon as I realized the head was too small," Cindy said. "But I didn't want to do it again. I thought it would be okay, that I could make it work."
She couldn't make it work. Hours were wasted, many of them by Cindy sitting in her chair in her studio, staring out the window and wondering why she "just didn't feel like" painting.
Finally, she faced the reality of her head being too small and started over. She enlarged the head – which took very little time – and voila, the rest of the paint came together.
A car purchase gone wrong
I once bought a car that I hated the moment I walked into the dealership. It was a light gray Geo Tracker, a jaunty little Jeep-like car barely big enough to hold my ninety-five-pound Great Dane/Lab mix, my forty-five-pound gun dog, and my mystery dog. forty pounds.
But the main issue I had with the car was that it was cute, and I wasn't a cute person, something I wouldn't realize until the sale was final, and I parked in my went an hour later, I got out and looked at the car in the harsh light of the property.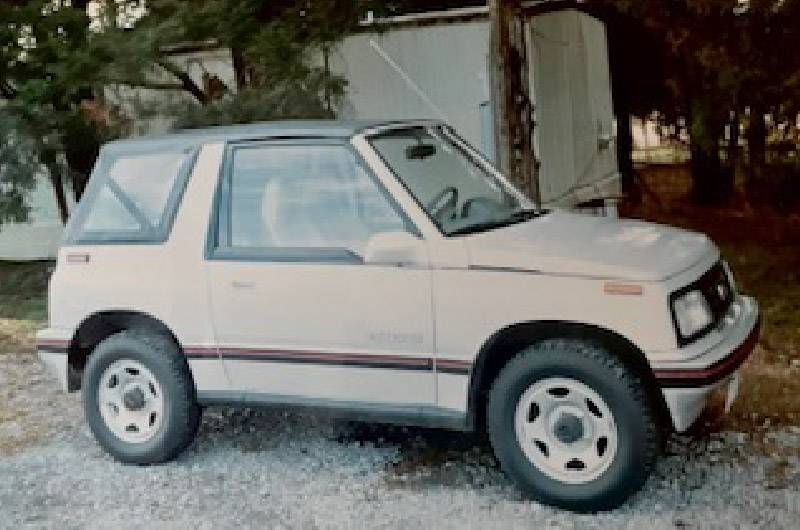 "Trade it," advised my boyfriend. I refused. I would lose too much money, I say. I would just tolerate the Tracker for a decade and buy a not cute car next time. In other words, I would learn from my mistake, but first I would punish myself every day for ten years.
"Trade it," he repeated. "Take the hit in advance in cash, not for the next ten years in regret."
So I traded it. I bought a gloss black extended cab Nissan pickup instead. I loved this truck until I had to sell it, twelve years, 200,000 miles and a wedding (with the wise boyfriend) later. It was an excellent decision. The dogs had a large covered RV bed in the back for long trips. There was room for groceries behind the front seat. I didn't look like a grown woman in a teenage beach clunker.
Yes, I lost money, and yes, I felt bad for a little while, but instead of feeling unhappy and mad at myself every time I had to drive somewhere for the twelve years that followed, I felt content and happy.
More importantly, I learned a great life lesson: as soon as you know for sure you're on the wrong road, get off. Back off, change course, or make a new decision, but under no circumstances continue in a direction that you know in your heart is wrong.
There are times when making a hasty exit is the smartest thing we can do.
Of course, there are times when it may be necessary to stay the course: things can (or must) be resolved, or we have the chance to learn something important by not giving up. Still other decisions can be undone, but only by causing great harm or distress to oneself or others.
It's not about those decisions. These are the undeniably bad ones that we do and then regret having an obvious (or even not so obvious) exit ramp, if only we use it.
It may not be painless. We may even feel great distress. But the long-term trade-off will almost always be worth it. There are times when staying the course shows commitment and maturity. But there are times when making a hasty exit is the smartest thing we can do.
Editor's note: This essay was originally published under the title "Nevertheless, Should You Persist?" in the Chattanooga Times Free Press.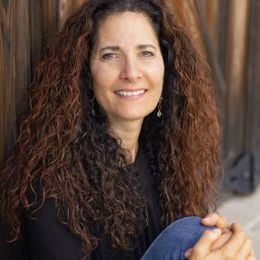 Dana Shavin
The essays and articles of have appeared in Garden and Gun, American Oxford, The sun, psychology today, Parade, Bark, and others, and she has work coming up in AARP Ethel. She is a certified professional life coach, award-winning humor columnist and travel writer for the Chattanooga Times Free Pressand the author of The Body Tourist: A Memoir of Hunger and the Search for Home, and more recently, Finding the World: Reflections on Life, Love, Home and Dogs, a collection of his most popular columns spanning twenty years. Her work has been nominated for inclusion in Best American Essays, and for a Pushcart. You can find more at danashavin.comand follow her on Facebook at Dana Shavin Writes.
Read more