Beijing-based brand MARKNULL presented the Women's Fall Winter 2022.23 Collection with a fashion film during London Fashion Week. For this season, the brand took inspiration from the home and how homeware can integrate with clothing. The collection pays particular attention to 90s Chinese home decor. Metal rivets in the shape of remote buttons embellish denim and leather looks, a plastic washbasin transforms into an installation dress, the iconic hanger bags are reinvented with new shapes and are presented suspended from a giant hanger. Research and application of "contemporary Chinese elements" has always been in the brand's DNA.
FALL WINTER 2022.23 COLLECTIONS
DSCENE fashion director Katarina Djoric sits down with designer Wang Wei to talk about the new collection, the story behind the brand name, the social media fit and future plans.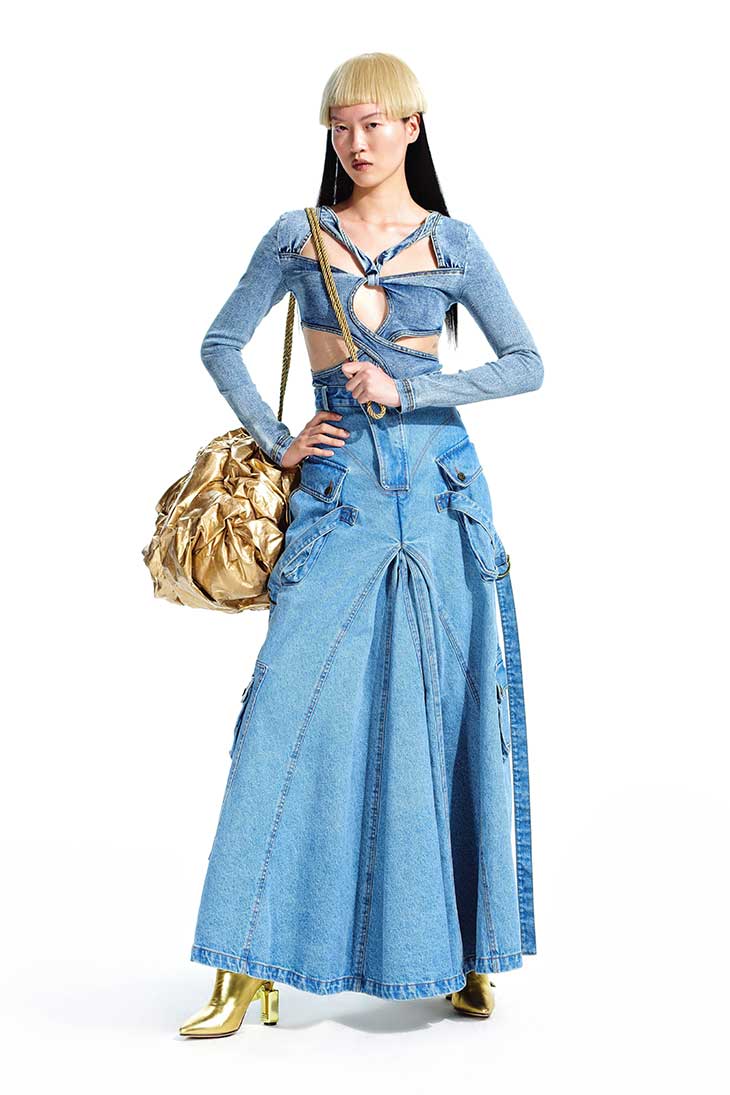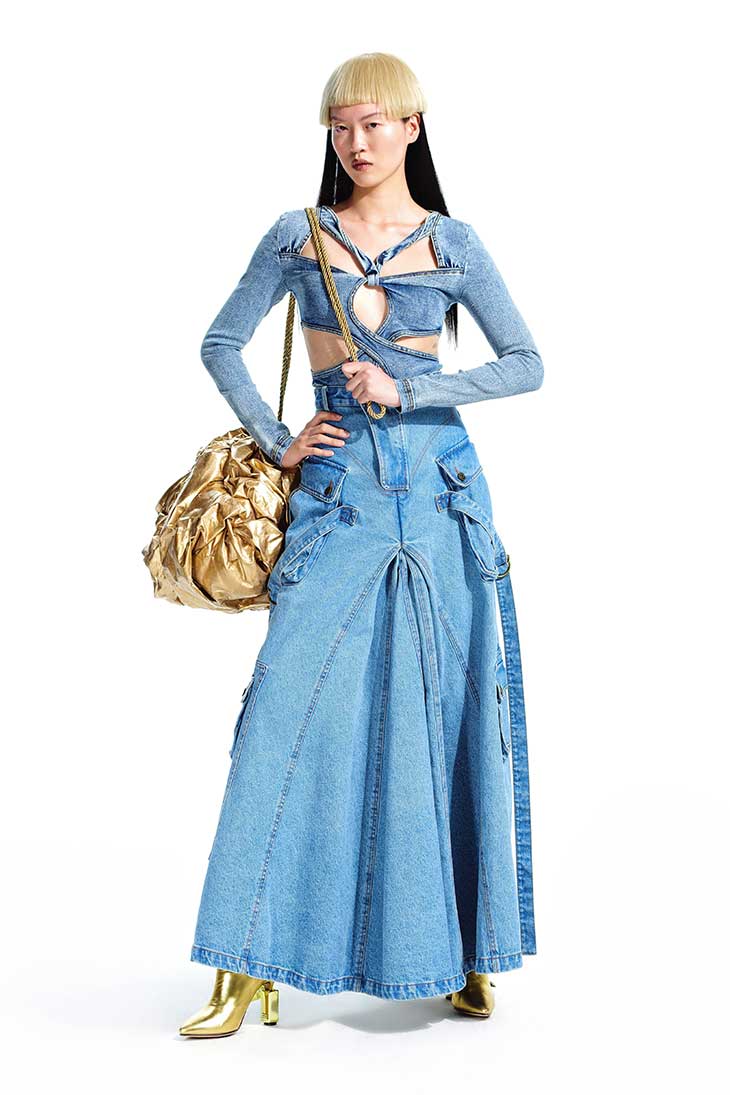 Can you tell us a bit more about yourself, your background and how you came to launch MARRKNULL?
I come from a small town in southern China. I started studying clothing after entering Beijing Fashion Institute of Technology in 2013. I met my partner Shi Tian 2015, who was studying architecture at the Central Academy of Fine Arts in the time. Then we launched MARRKNULL together in 2016.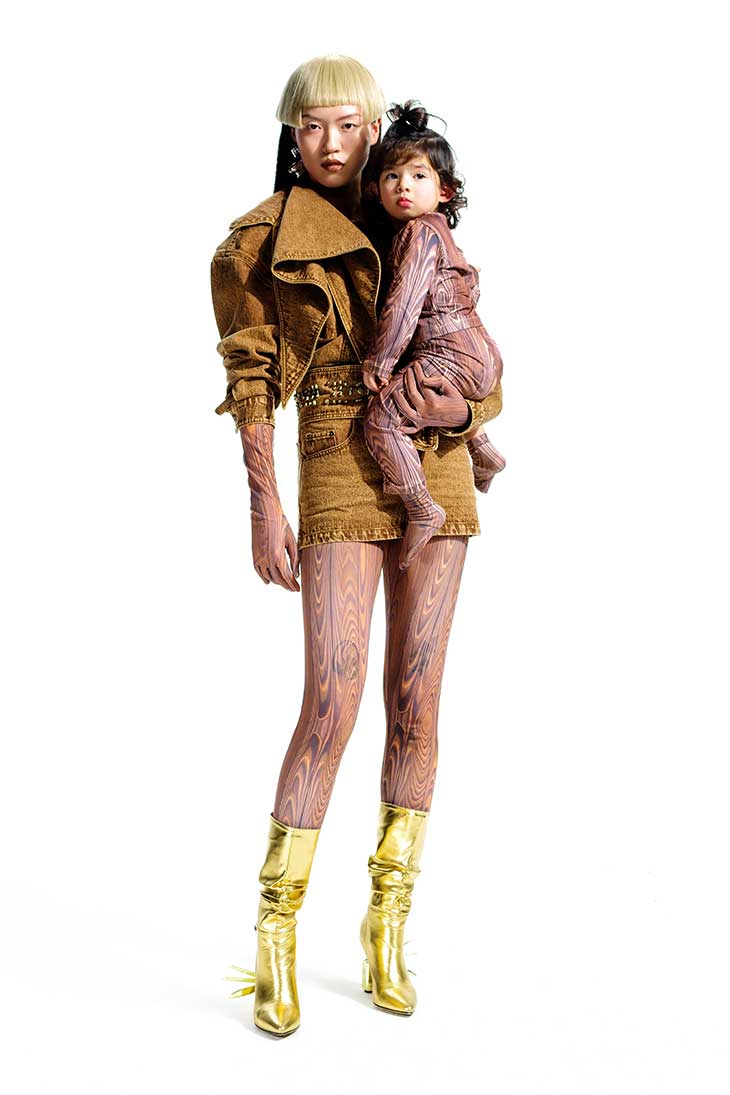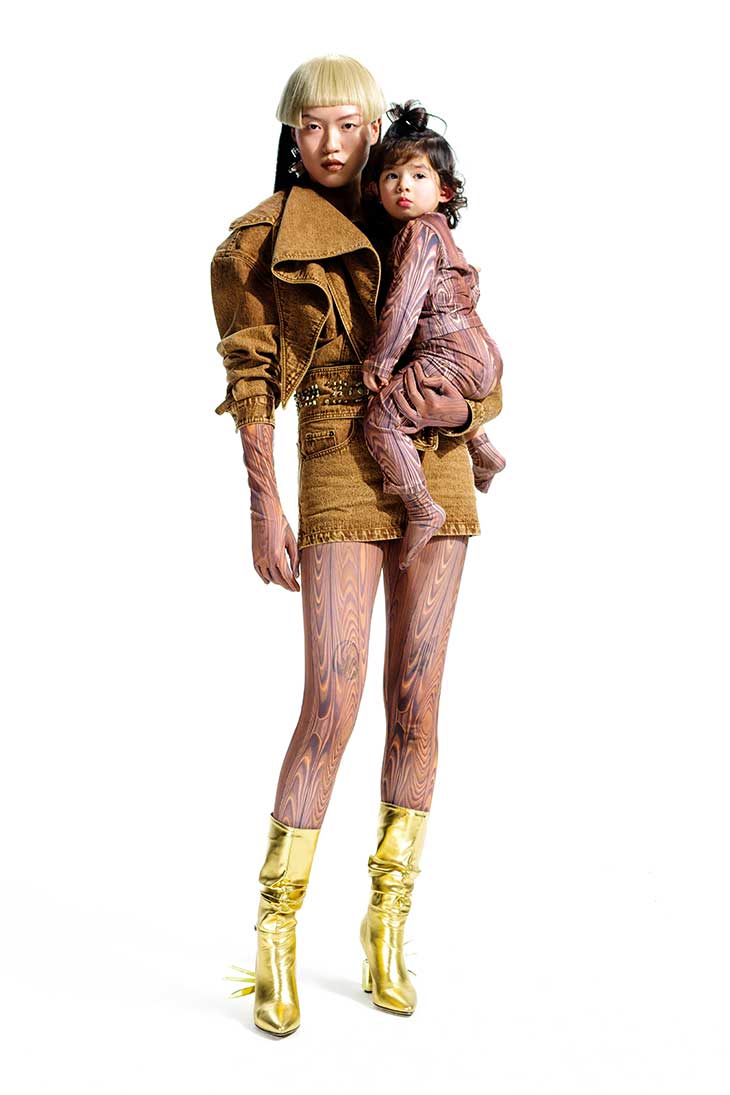 When and how did your love of fashion start?
My mom is the fashion teacher for me lol.
What is behind the name MARRKNULL?
Because everyone called me MARK except Wei Wang, this name could not be registered in China at that time, so we added a NULL after.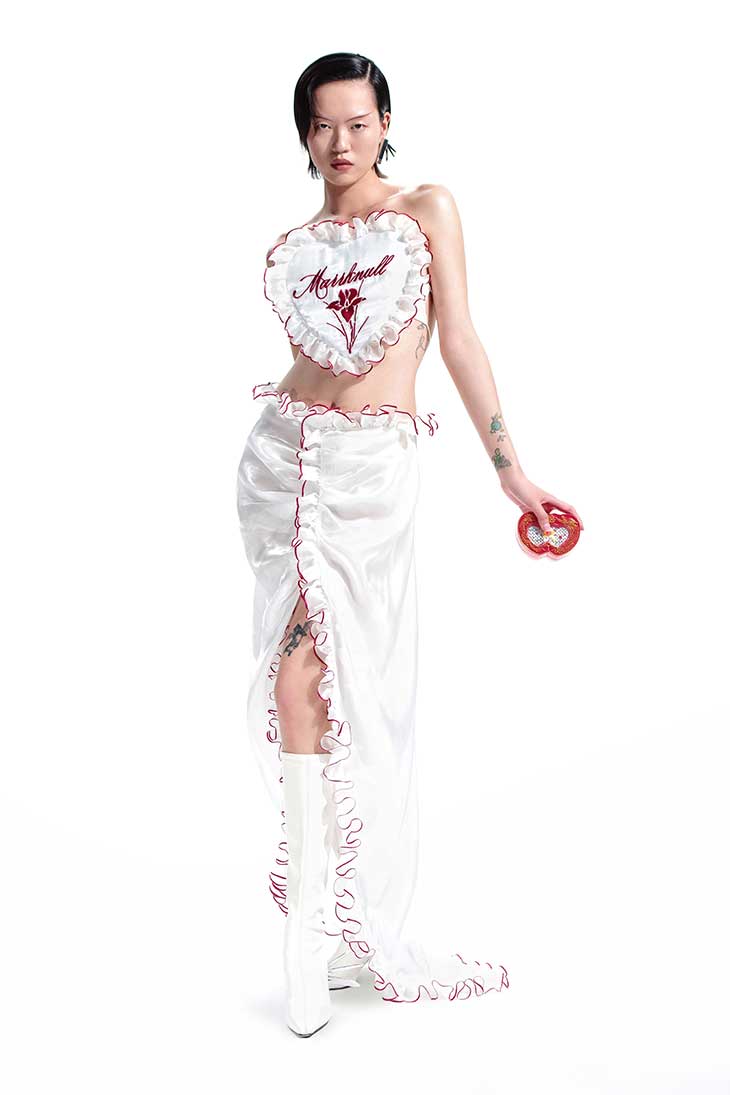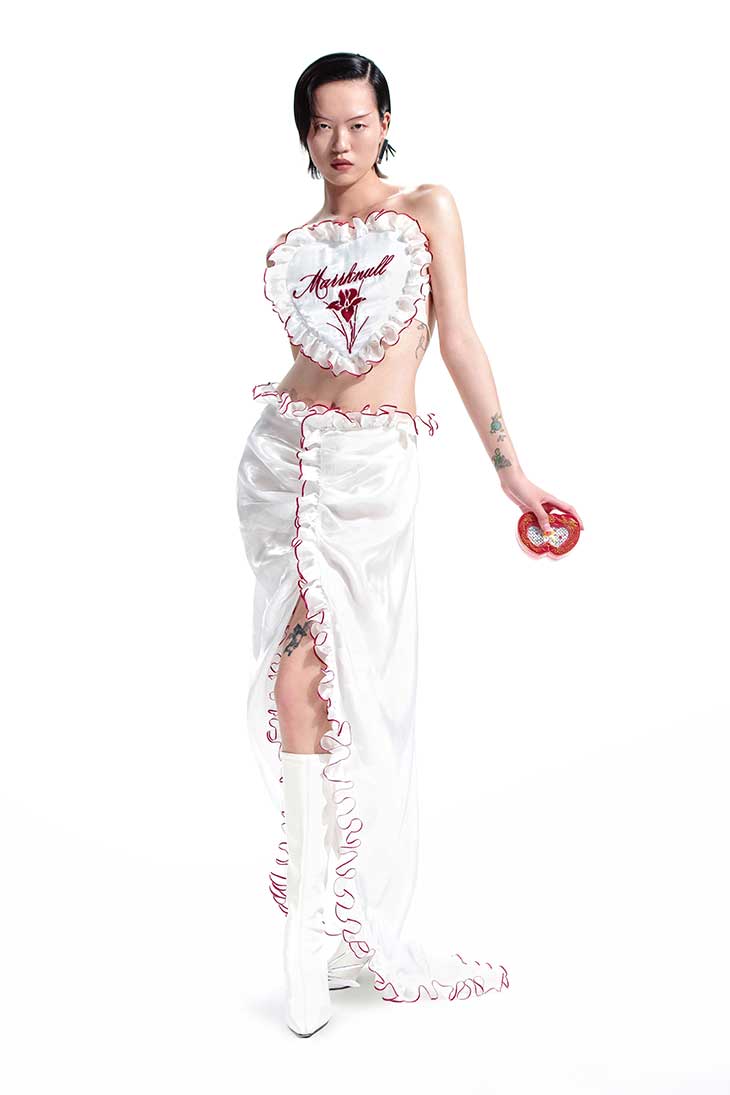 Describe your design process from conception to completion.
Before the start of each season, Tim Shi and I (Wei Wang) will discuss together the feeling we want to present in the new series, the vision we want to express, in order to discuss the theme of the new season together. In the design process, as an architecture graduate, Tim Shi will focus more on studying the structural version, and I (Wei Wang) will focus more on element transformation and silhouette details extended from inspiration. In the process of continued discussion, the two are merged, and eventually a complete series is presented.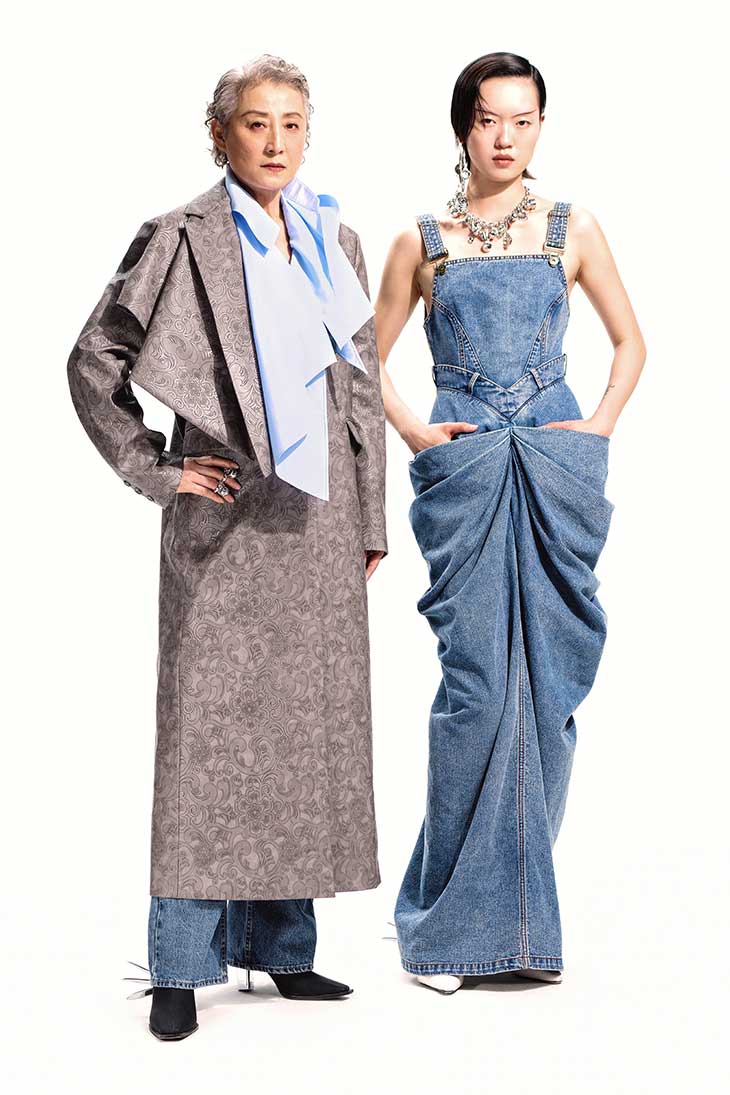 You are based in Beijing, how does the city influence your work?
I have lived in Beijing since I was in college. It's not a fashionable city. Beijing gives me the feeling that people are relaxed and real, and we can do our design in a calm way.
With the Internet and social networks, everything is going so fast and the way people consume
fashion has completely changed. How does MARRKNULL adapt to this environment?
The Internet will allow more people around the world to see us, but the impact is that people care more about visual impact, we can continue to create good products and do a good job of concept release.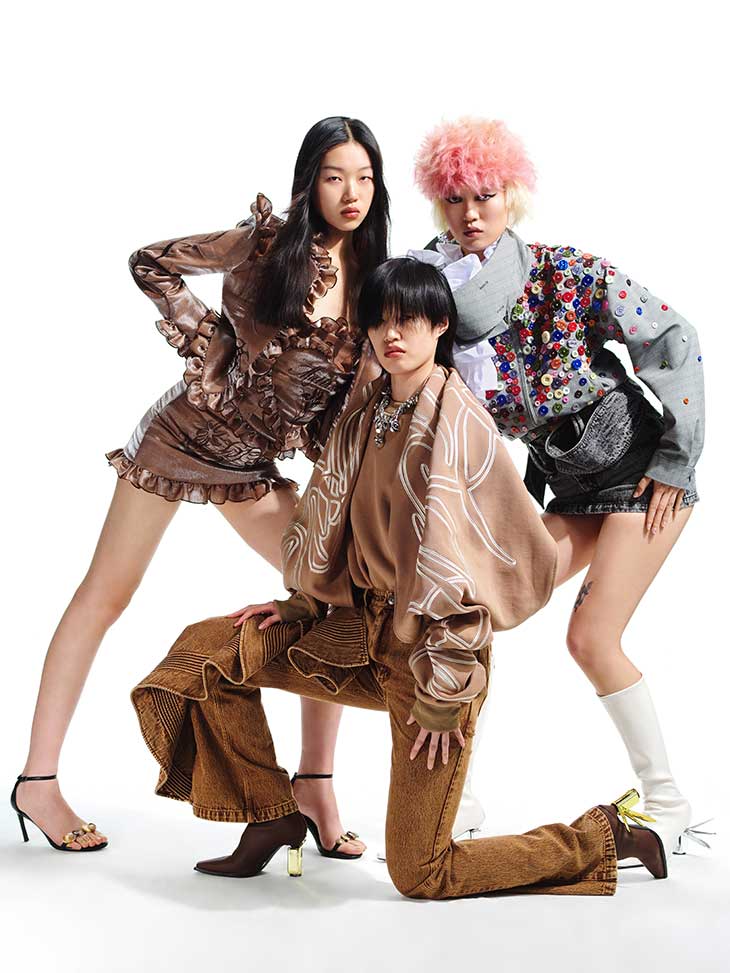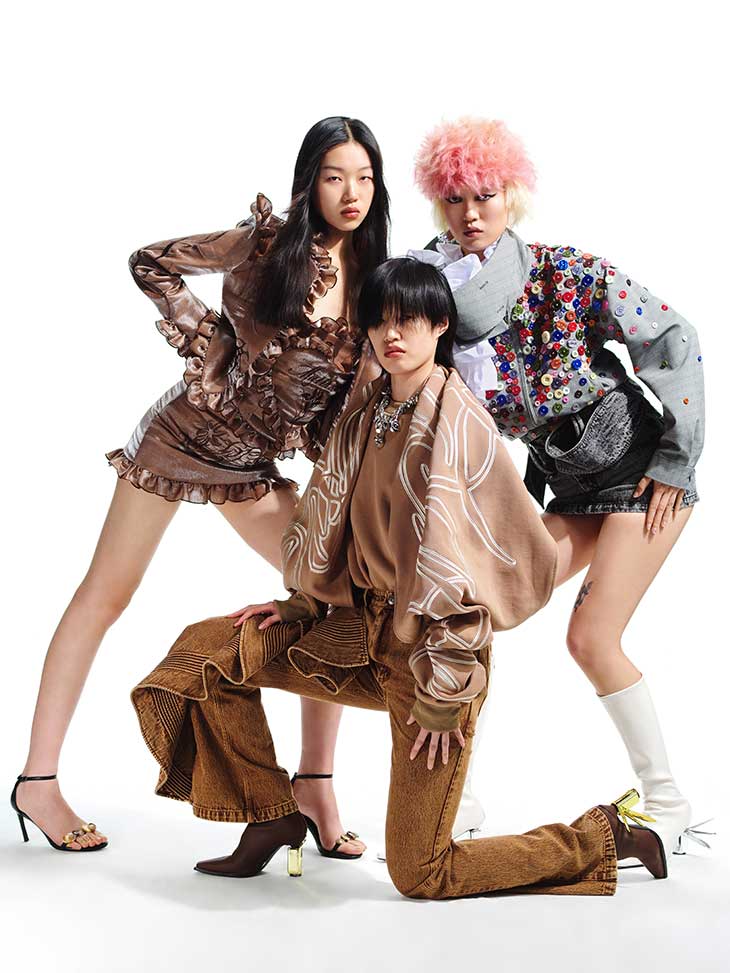 Tell us about your new collection.
MARRKNULL FW2022 inspired by the "home" scene, which combines things at home with clothes to be redesigned, and gives objects emotion and consciousness, forming a MARRKNULL family landscape. We customize multiple identities for daughter, mother, lover, children, sisters, pets – switching different identities builds an unconstrained and diverse feminine image of MARRKNULL with no age or style limits.
What is inspiration?
Everything about the house.
What are the key pieces?
The domestic woodgrain leather suit. (first image)
What's next for MARRKNULL?
We will move our studio from Beijing to Shanghai. I was deeply impressed by the difference between the two cities, so the next collection will be about the city.
Discover all the looks from the collection: